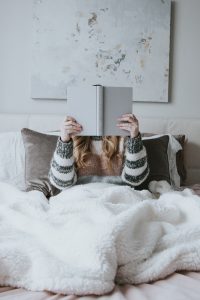 Only 4 out of ten renters have a renters insurance policy.
It's easy to understand why someone might need insurance for a house or for a car. These can be expensive items, and we'd often want coverage for these items to protect us from financial loss if they were damaged.
However, if you are renting your home or an apartment, the building belongs to someone else. Why would you need renters insurance?
Renters Insurance Covers Your Personal Property
In the insurance world, personal property refers to your personal belongings. You can think of personal property as the things you move in or out of your home on moving day. This includes your appliances, your clothes, your furniture, your jewelry, etc. In the event of damage to your rented home, these things may all be at risk. If there were a fire, you could lose everything. The building itself is the landlord's responsibility to insure or replace. But, in most cases, the landlord has no responsibility to replace your belongings or to compensate you in any way for your losses.
A renters insurance policy will have some coverage limits in regard to certain items, typically jewelry and furs. A $1000 limit isn't uncommon, and the limits are usually defined on a per-item and an aggregate basis, meaning each item is insured up to a certain limit, but the payout for the whole category will be capped at the aggregate limit. With a $1000 item limit, you might find a $2500 aggregate limit. Often, there is a rider available which can increase the limits for these items.
Replacement Cost vs. Actual Cash Value Coverage
Your personal property can be insured in one of two ways, depending on how your policy is structured. Again, there may be a rider available to choose between the two.
Replacement Cost is much like it sounds. Your personal property will be insured for the actual cost of replacement, as opposed to a depreciated value. However, in the event of a claim, your insurance company may need some documentation that you owned what you say you owned before they will pay the claim.
Actual Cash Value is a depreciated value for the insured items. A sofa that cost $1000 when it was new isn't worth $1000 as an actual cash value after it is ten years old, smells a little funny, and the stuffing is starting to come out through the seams. On a renters insurance policy that has actual cash value coverage, the claim payout for this sofa would be much less than the $1000 it cost when new.
In many cases, an insurance company will only pay out actual cash value for the covered losses until the item is repaired or replaced. This gives the insured some cash to get started with repairs or replacements but does not fully pay for the loss until after the loss is repaired or replaced.
It's important to understand which type of coverage your policy provides, replacement cost or actual cash value, and to be sure that you have allowed for enough coverage to replace whatever is damaged.
Many people have more personal property than they realize and the limits chosen on your renters insurance policy represent the most the insurance company will pay in the event of a covered loss. Smiling at the insurance adjuster or feeding them cookies won't help. When it comes to insurance coverage, you'll only get what you've paid for.
Save Pictures of Your Belongings in the Cloud.
Whether a homeowners insurance policy or renters insurance policy, the coverage for personal property is structured similarly. The risk in regard to a claim payment not providing full compensation is also the same. The best way to protect yourself in advance of a claim is to document your personal property. After a fire, for example, there may be little evidence of what was owned.
When purchasing a renters insurance policy, take some pictures of what you own. Take pictures of the receipts too, placed next to the item, if possible. It's also recommended taking many pictures which overlap each other to provide a panoramic view of your personal property and some proof it was kept in your home or apartment. It's best to save these pictures to a cloud storage service, like Dropbox, Google Drive, or any of the many others. By storing the photos off-site, in the event of a loss, you may have lost some personal property, but you still have a way to demonstrate to the insurance company what has been lost.
Personal Liability Coverage
Another important component of both a homeowners insurance policy and renters insurance policy is personal liability coverage. The easiest way to think of this is if someone else gets hurt and the judge says you are at fault, that is personal liability.
Most people wouldn't intentionally hurt anyone else, so in many cases, any liability claim is derived from negligence or a simple oversight. Personal liability is not always limited to incidents which take place at the home or rented space. You might inadvertently injure someone while not at home. If there is a lawsuit and the judge says you owe, this is when personal liability coverage would come into play.
Bear in mind that many policies contain some fine print that excludes injury to others due to illegal activity. So, if you injure someone while you're robbing a bank and they sue you, you aren't likely to have coverage for that claim.
Riders and Endorsements
While personal property coverage and liability coverage are the primary coverage areas for a renters insurance policy, there are some limitations to those coverages. A rider or endorsement can often help fill the gaps in coverage, albeit at an additional cost. For example, "backup sewer and drain" is an important endorsement to consider because a claim related to this peril is not usually covered by a standard renters insurance policy.
Losses for personal property can come about in many ways, all of which can happen to any of us. A burst pipe, a fire, theft, or vandalism are just some perils addressed by a renters insurance policy. Because a renters policy does not cover the cost to rebuild the structure as a homeowners policy does, the annual cost is low, comparatively. You can usually purchase a renters insurance policy with basic coverage for about $100 per year.